Sunday, December 21, 2014
Wishing everyone a very merry Christmas!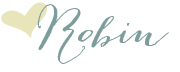 Every year I like to recap which book I read. I normally keep a running spreadsheet on google doc (drive?) and add to it as the year goes on as I finish each book. This year I was pregnant and had a baby; which apparently means I pretty much read no books, and barely recorded the ones I did read. Plus half of these are baby related book and some of those I haven't even finished yet. Jeez! I do have this nagging feeling that I may have read a couple more than these listed but have no clue what they are since I didn't write them down.
Books I've read 2014
Someday, Someday, Maybe: A Novel - Lauren graham
And the mountains echoed - Khaled Hosseini
What to expect when you're expecting
The burgess boys - Elizabeth strout
Alena - Rachel Pastan
Behind the beautiful forevers - Katherine Boo
So you're going to have a baby (1933) - Helen Washburn
Baby Led Weaning - Gill Rapley
What to expect the first year - Heidi Murkoff
Healthy Sleep Habits, Happy Child - Marc Weissbluth M.D.
I feel bad about my neck - Nora Ephron
French Twist: An American Mom's Experiment in Parisian Parenting - Catherine Crawford
To get an idea of just how little I've read this year I made this wonderful graph. Thanks Google spreadsheets for free excel since I haven't forked over the money for the real thing on my computer. Anyway see that tiny bar for 2014? Hashtag pathetic! Besides growing a human you'd think I'd have time to do a little light reading on the side like I always do. Nope!
I can't even do a best/worst list like I normally do since there are just eleven books I read. Oh did I mention I haven't even finished all the baby related ones. Maybe next year will bring more books.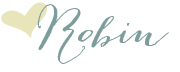 Thursday, December 18, 2014
One day Tony and I dream of building our dream house. We are still renters and very comfortable with that now and in the near future. We have no timeline for buying and/or building so I can still dream up cool ideas for our dream home. Heck we don't even know where we want to finally move and buy a place. It could be here in Virginia, back in North Carolina, or elsewhere maybe?! Who knows!
I love to keep my Pinterest board updated with my dream ideas for our place. Overall I like sort of a modern craftsman style. Sometimes I like cute cottage-y aspects of homes, open concept floor plans for the main living area, hardwood floors, built ins, neat architectural details and more... take a look!
Craftsman Exterior
by
Mukilteo Design-Build Firms
Sellentin True Design Build
Craftsman Entry
by
San Jose Architects & Building Designers
Studio S Squared Architecture, Inc.
source
source
source
Traditional Deck
by
Seattle Design-Build Firms
RW Anderson Homes
I'd love some cool architectural details such as built in bookcases in short walls for books or display items. Also I like tall ceilings and modern ceiling fans - especially in bedrooms.
source
source
source
(not sure of source)
I like the idea of a small kitchen nook table. It wouldn't be a replacement for the main dining table but a small table to eat breakfast at. It would hold maybe 2 adults or a few kids. It could serve food at parties and be a helpful side table in the kitchen. I like the built in ones here with benches.
source
source
This is a cool loft (I'd change out the furniture... sorry blogger) that could be an office, or playroom or whatnot.
source
source
I've already got my eyes on some floor plans that I like. Our house must have 2 floors, open kitchen, living and dining, plus an office, downstairs powder room, ideally a mud room, and large pantry. We don't need a basement, formal dining or formal living room. Keep all the bedrooms and laundry room upstairs and lots of windows everywhere. I like hardwood, but maybe carpet upstairs could be good too. We need a space for the litter box, a fireplace would be great, plus a patio or deck. Plus a 2 car garage would be best - maybe attached, or not; I like rear or side facing garages, or ones out back.
source
source
Oh to dream! :)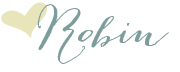 Tuesday, December 16, 2014
I love a good soup in the fall and winter. We've been eating a lot more soups in the last few years and I love trying new combinations! I find that it's really easy to make soups - even when you have no clue what you're doing. Just put meat and/or veggies in a pot with broth... and you've got soup!
One secret I've found is that most soups are made better by adding a little something acidic towards the end. Lemon juice or apple cider vinegar are favorites of mine. You just need a little; maybe a tablespoon or two. It really elevates the flavor of the soup without resorting to adding more salt.
Here I made a jumble of recipes together and came up with a spicy sausage, mixed rice, and potato soup. With spinach (any greens will do!).
Spicy rice, potato sausage soup
Serves 4
Ingredients:
1/2 cup of dry brown rice medley
2 tbsp olive oil
2 spicy sausages
1 diced onion
1 diced garlic clove
Paprika
Salt
Pepper
2 large handfuls of fresh baby spinach
Prepare rice according to directions. This takes about 35 minutes so start this step first. Dice and peel the potatoes (1 inch cubed), dice the onions and garlic. Take the casings off the sausage.
In a pot heat up the oil and cook the sausage. I like to break it up with a wooden spoon. After a few minutes throw in the garlic, onion, & spices (just use your judgement on how much - depending on if you like it spicy or not). Let those cook completely through so no pink is showing. Throw in the potatoes and add the broth. Bring to a boil on high, then reduce heat to simmer for about 15 minutes. Cook until the potatoes are soft but not mushy. During the last 3-4 minutes add the spinach (hint: you could use frozen thawed pressed greens instead of fresh).
It's great served with fresh bread.
Enjoy!